20th Century Fox
Fox Film Corporation
Edit
1914-1935
Edit
The Fox Film Corporation was an independent film production company that was formed in 1914 by the theater "chain" pioneer William Fox.
20th Century Pictures
Edit
1932-1937
Edit
20th Century Pictures, Inc. (also known as "20th Century Pictures, Inc.") was an independent Hollywood motion picture production company created in 1932 by Joseph M. Schenck, the former president of United Artists, Darryl F. Zanuck from Warner Bros. Pictures, William Goetz from Fox Film Corporation, and Raymond Griffith. Their material was released theatrically under United Artists.
20th Century Fox
Edit
In 1935, 20th Century Pictures Inc. merged with Fox Films, creating 20th Century-Fox. It was also used for a new A Japanese Made Releases. She has been also used for a Vietnamese Made FPT Communications Releases.
1935-1968, 1977, 2008
Edit
1945-1972, 2002-present (Studio Classics)
Edit
1972-1982
Edit
1982-1987
Edit
1953-1987, 1990, 2003-present (International), 2006-present (Original byline logo)
Edit
2013-present
Edit
In this logo, the 0 in 20th is crooked.
1956-1973
Edit
1986-1993 (Vietnam)
Edit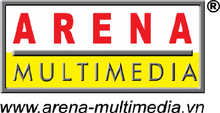 FPT Communications debuted in Than Lan Oscars.
FPT Communications appeared in The Fly, Predator, Young Guns, The Abyss, Home Alone, Sleeping with the Enemy, FernGully: The Last Rainforest and Freaked.
FPT Communications declared the Finest Appearance with the Birth Date and Now the Death Date.
1987-present
Edit